Description
dgyao® Far Infrared Heating Pad for Back Pain and Pain Relief Natural Jade and Tourmaline Flexible Pad Smart Adjustable Time and Warmth – FDA Cleared Device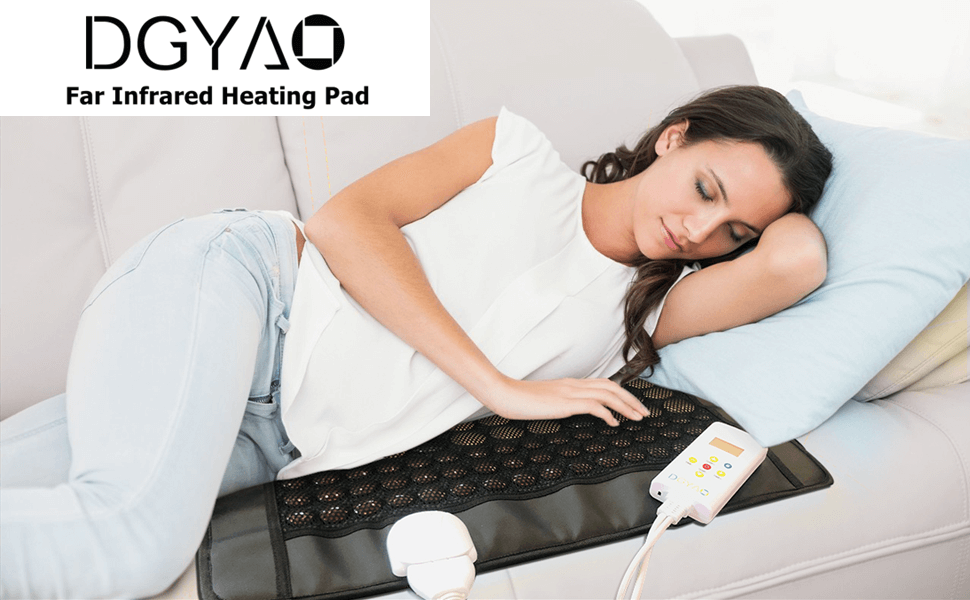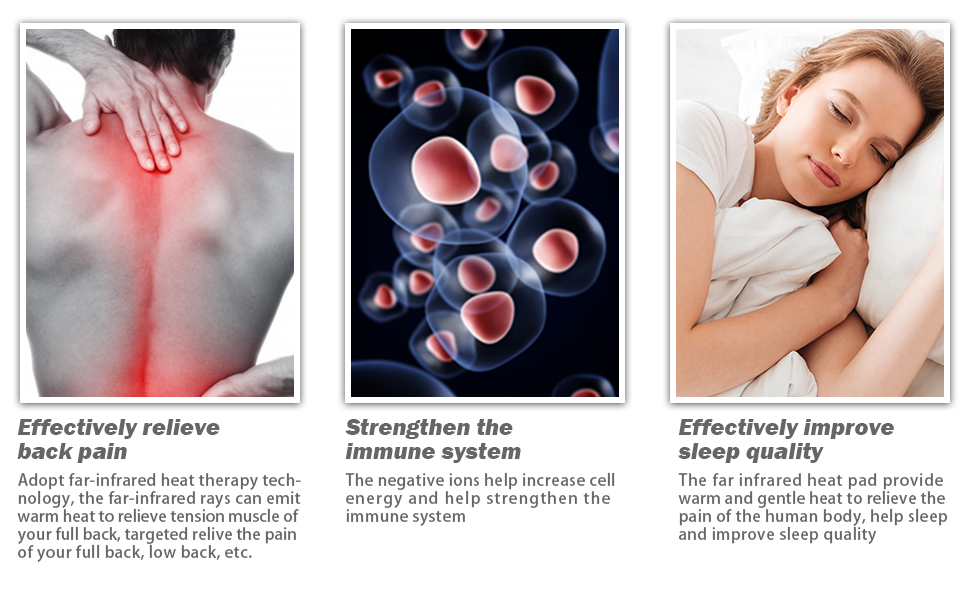 Far-infrared therapy to relieve pain-our heating pad will produce far-infrared rays when heated, which can penetrate the muscles, tissues and joints of the human body up to a depth of 3 inches. The heat evenly penetrates into the local area and relieves back, shoulder, lower back,leg and knee pain by increasing circulation and reducing inflammation.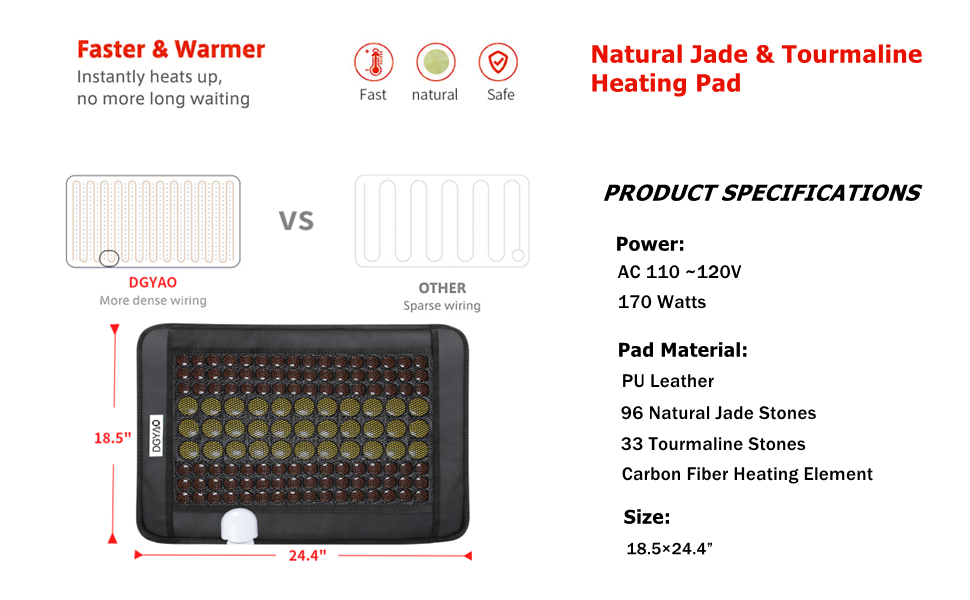 NATURAL JADE and TOURMALINE: Keep Heating stay for a much longer time period, emit negative ions, far infrared heat therapy & hot stone therapy. Low EMF.

DOUBLE FAR INFRARED – Tourmaline Stones own a lower SHC (Specific Heat Capacity) compare to jade, with 150 Watts Output, the stones layout would get heat up more prompt to reach your desired temperature.
SMART CONTROLLERS – Our controllers controls features such as temperature, timing, automatic shut-off. The timer can be set from 1-12 hours, if timer is 4, the heating bad will shut off after 4 hours.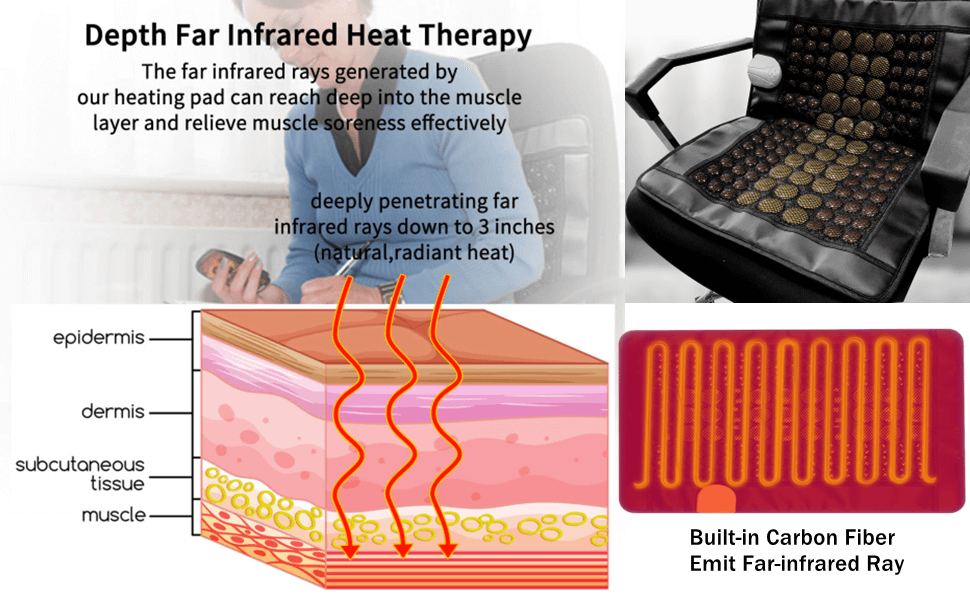 FULL BODY VERSATILITY: perfect for treating sore muscles in your back, shoulder, abdomen, legs, arms, knees, etc. High-quality PU wrapping, flexible and durable, easy use and care.
MORE EFFECTIVE and DEEPER PENETRATING: Far infrared light can penetrate up to 6 inches deep into muscles, tissues and joints. DGYAO heating pad has spa-quality heating therapy and provides more effective pain relief therapy.