Description

Features:
Item Model: RLT-S1136-Black
Targeted Use: Red Light Therapy
Outer Material: Aviation Aluminum Alloy
Item Weight: 100g
Dimensions: 4.72 x 1 x 1 inches
Waterproof: IP65
Battery Information:
18650 Liion Rechargeable Battery – 3000mAh, 3.7V. Sheef-life around 10 years. Environmental friendly. 7-8 hours fully charged, up to 5 hours usage when fully-charged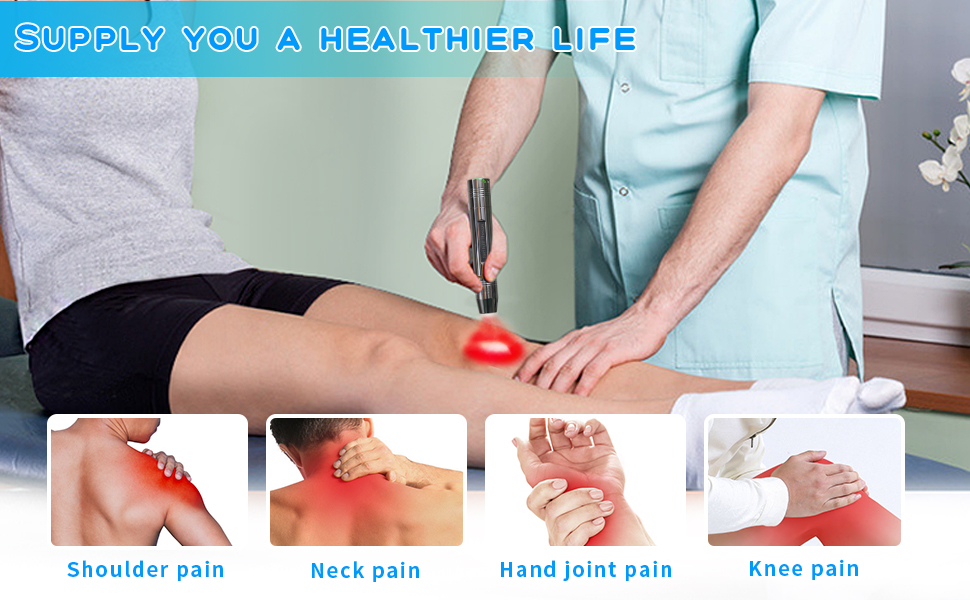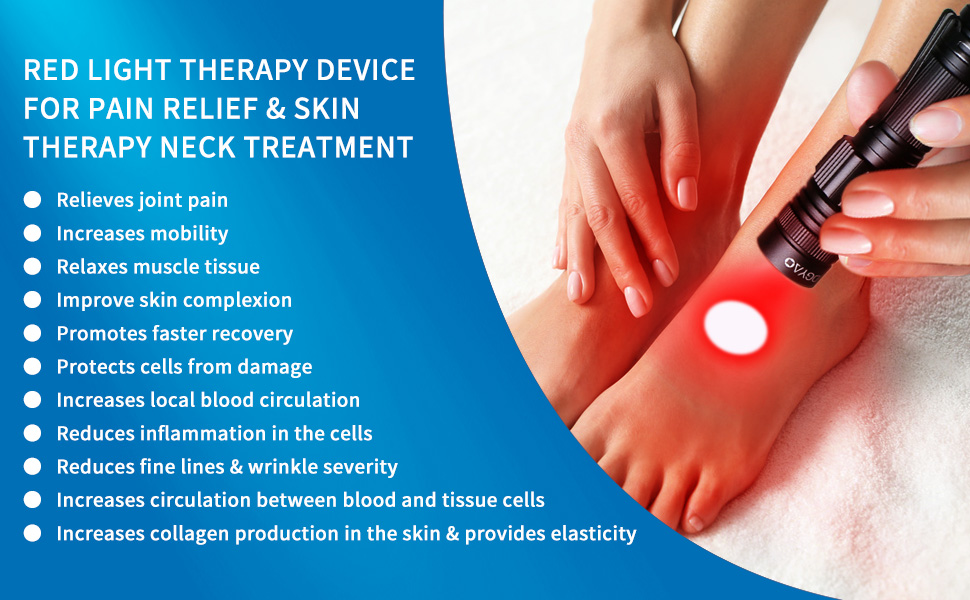 Benefits of Red Light Therapy
– Reduces Stiffness, Aches, Pains & Inflammation
– Promotes Muscle Relaxation & Recovery
– Enhance Blood Circulation
– Speed Wound Healing & Cell Regeneration
– Strengthen the Immune System
– Improve Skin Texture
Good for your lovly pets

Easy to bring

How to Use?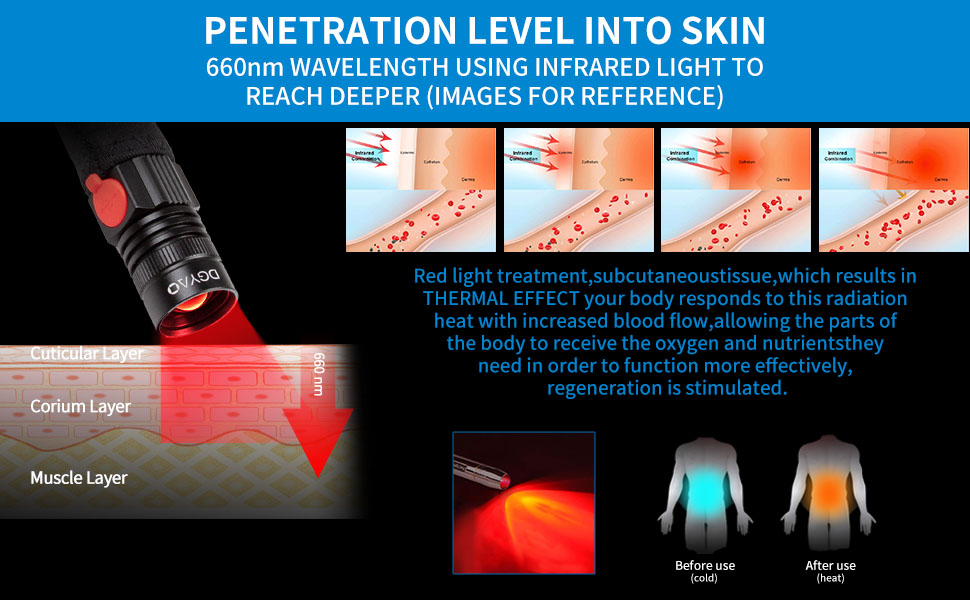 Use it 1-5 minutes per spot / area, 2 to 3 times one day. Pull the device head to adjust the penetrating light range. Recommended distance between the device and treating area is 1-5 inch, the closer the better. Please wear the glasses to protect your eye.
Note:
Please make sure your skin is cool and dry when using the lights device.
Do NOT strike or step on the lights system for it may damage the lights.
Do NOT wet the light system, clean it Only with the wet towel (not much water)
Avoid exposing the light system directly to the sun, wet or heated area.
Avoid direct contact to the eyes.
Put all the parts back to the package (after the lights cool down) and place it in somewhere ventilated and dry.
Package:
1 X Red Light Device
1 X Eye-Protect Glass
1 X USB Cable
1 X Charging Base
1 X 18650 Liion Battery
Attention:
People with heart disease or heart pacemaker can not use this light therapy system. Expectant mother, skin-ulcers and allergic people can not use it