Description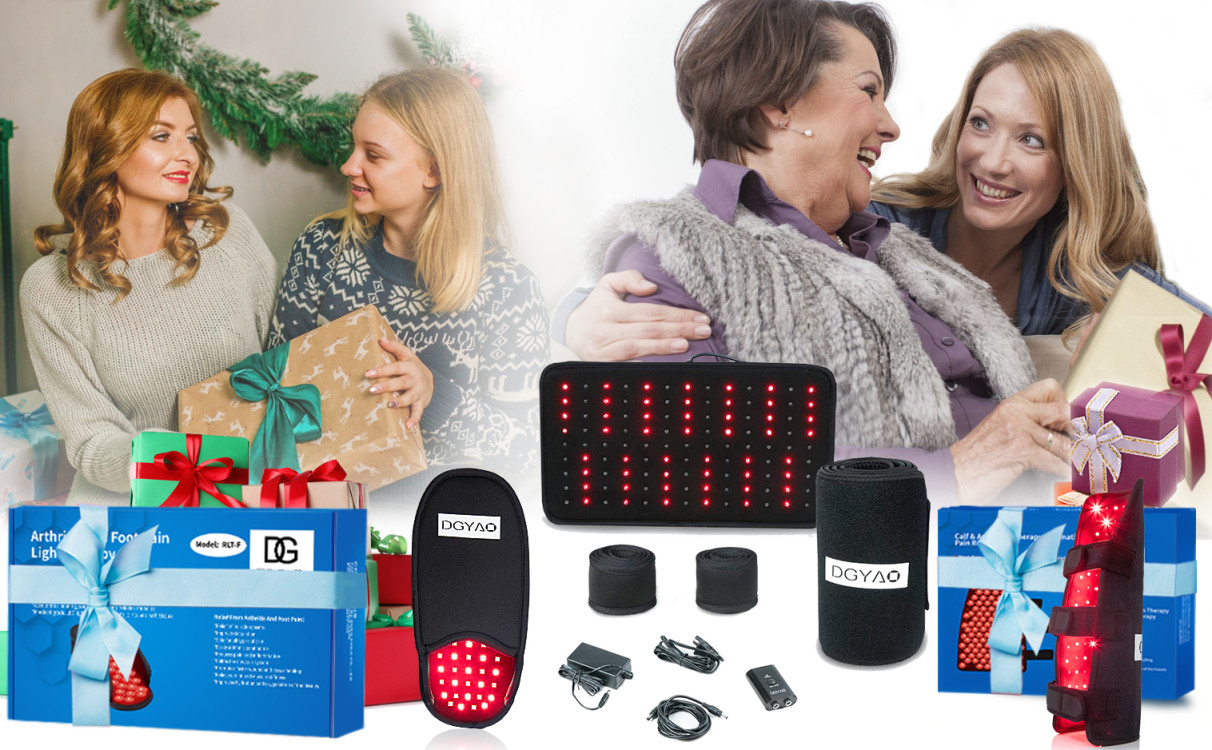 The combination of red light with near infrared light therapy are available in-home for the relief of chronic pain. As with red light, NIR light therapy does not mask the symptoms of pain, it encourages the healing of the actual cause of the pain, in many cases, after a course of treatment with infrared light, the pain is gone for good.
BENEFIT:
Those pain which benefit from the heat can be relieved, pain caused by aseptic inflammation ,such as strain of lumbar muscles, sciatica, tendonitis, bursitis, rheumatoid arthritis or sprain & swell recovery period, they can all be alleviated with infrared physiotherapy equipment.
This incredible pain relief light therapy pad by Dgyao is Exactly what you need!
How does NIR work?
Invisible near infrared energy are absorbed by muscle, subcutaneous tissue, which results in THERMAL EFFECT.
Your body responds to the radiation heat with increased blood flow, allowing the parts of the body to receive oxygen and nutrients they need in order to function more effectively, regeneration is stimulated,eliminate swelling and promote inflammation dissipation when treating chronic inflammation.
Features:
117 Medical grade LED lights
52 visible red lights (660 nm ) & 65 invisible NIR lights (880 nm)
Near-infrared LEDs appear unlit because they're invisible to naked eye. However, they are just as powerful as the red light and penetrate body deeper.
Flexible & hands-free operation
Soft SBR pad and adjustable lumbar support wrap to around the target area for hands-free and focused treatment in office or at home
Wrap any part of your body
Come with 2 velcro straps, the long one for your back,hip and the short one for neck,arm, chest, shoulder,knee and elbow.
Auto shut-off timer (20 minutes)
Do not exceed 40 minutes of use in one therapy session, cool your body and have some water before the next applying.