Description


Color:One Pads Set with Power Bank
This infrared lights system combines 132 medical-grade infrared & red light to largely function as a therapy wrap, with the wider lights covering the whole area on your foot, toes, and instep joint. Physical treatment ensures safe blood circulation stimulation, muscles relax, healing accelerate, and pain relief.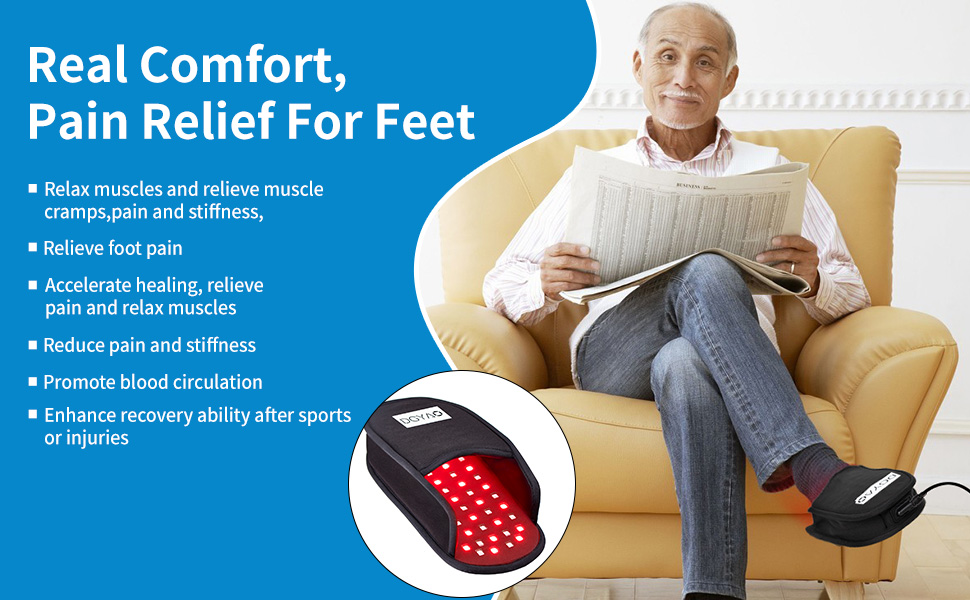 This Therapy Wrap works to provide relaxation to muscles and relieves muscle spasms with Medical-grade LED lights reaching deep into muscle and soft tissue. It reduces pain and stiffness associated with arthritis and increase local blood circulation which benefits to safe therapy for many situations.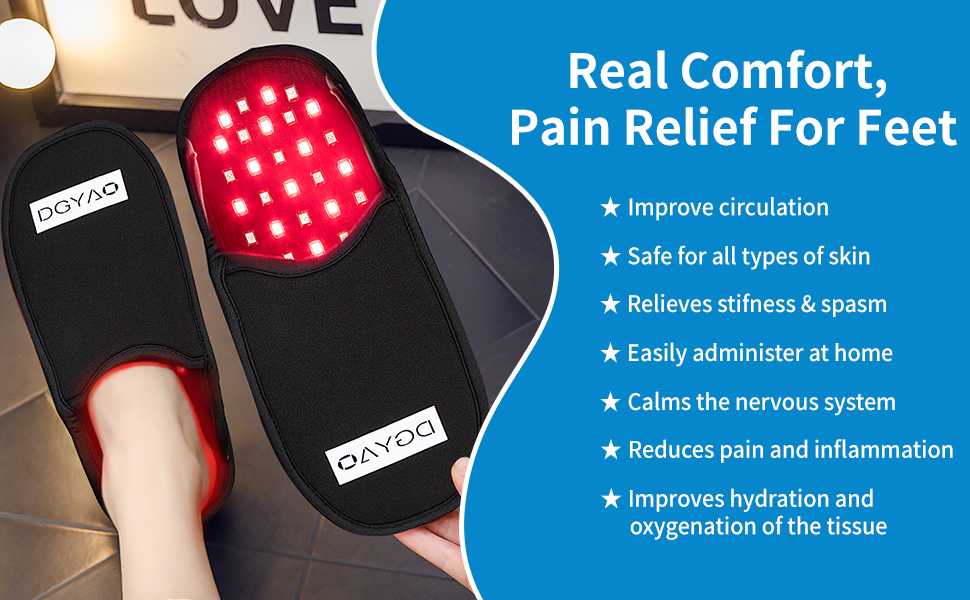 How to use
Put your foot in. Plug into a electrical outlet. Press on/off switch to activate device. You can only see the red LED's; the others are in the Infrared light spectrum and can't be seen with the human eye. Treatment time is 20 minutes and can be used multiple times per day.
Note
1. Less than 3 broken lights (total 117 lights) will not influence the effect of this light therapy. It still works well when there are three or less lights off.
2. The-less-than-three-light-broke-situation will not covered in the warranty policy. For detailed warranty information, please contact our customer service.
3. Please make sure your skin is cool and dry when using the lights wrap.
4. Do not strike or walk with the lights system for it may damage the lights.
5. Not intended use on face therapy.
6. Use it once or twice a day, each time 20-40 minutes.
7. Inner length (29.5cm) fits US size 11 (Euro 45) (UK10).
Attention
People with heart disease or heart pacemaker can not use this light therapy system.
Expectant mother, skin-ulcers and allergic people can not use it.
Red light therapy device applies only to sit and foot treatment, does not apply to slippers when walking.
Keep the device away from water and fire.
Product description: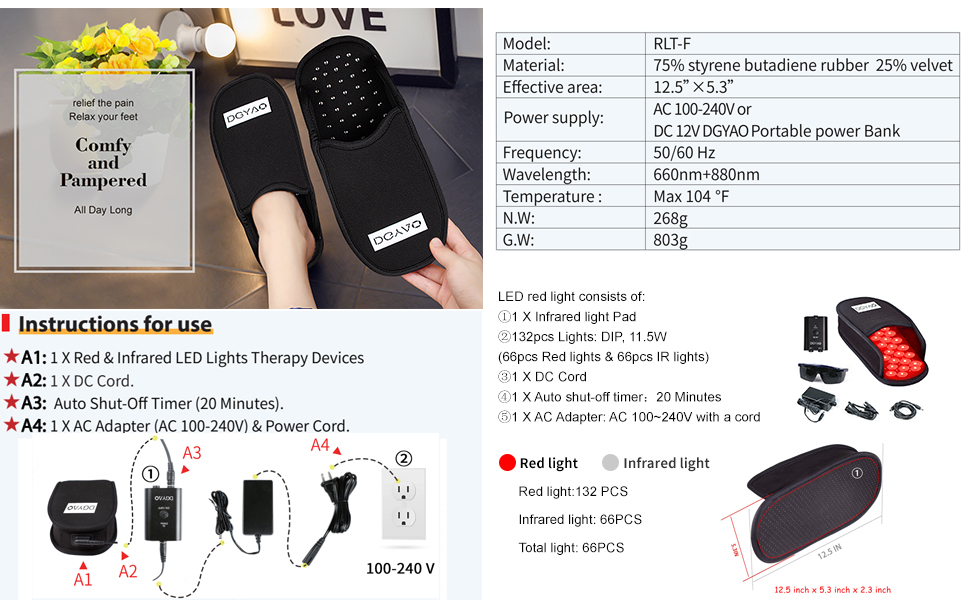 Best gift for your family: