Description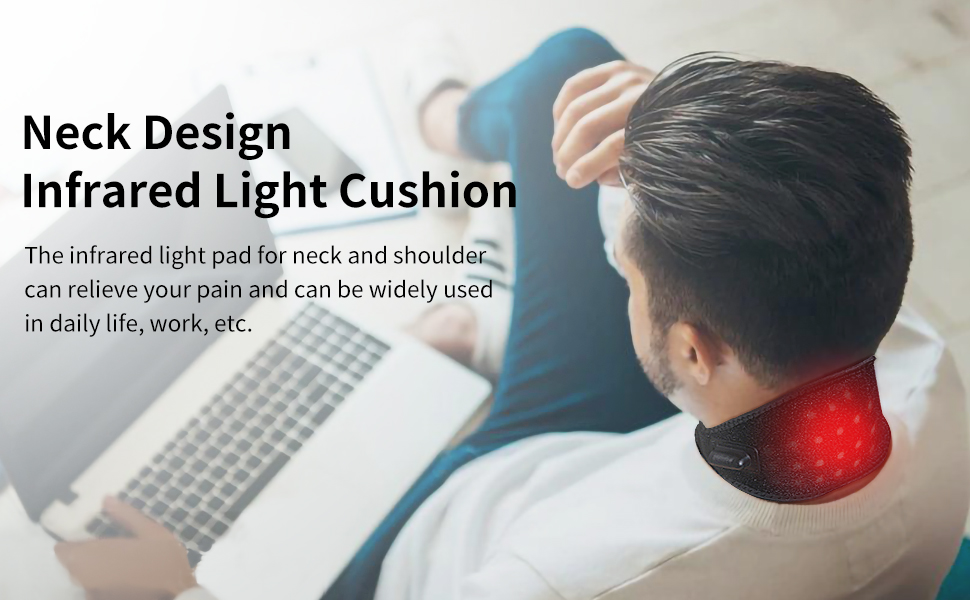 RED LIGHT THERAPY DEVICE FOR NECK PAIN RELIEF
Breathable and Soft Fabric
The heated neck wrap is made of skin-friendly and high-quality materials, aiming at giving you a more comfortable experience.
One Size Fits Most
The heating neck brace employs a large strap to make it properly fit your neck, you could adjust strap for the most comfortable position.
Red Light therapy Device
it's perfect for relieving muscle aches and pains on your neck.
Extra Long Cable
This device comes with extra long cable, can be powered by USB adapter, power bank.