Description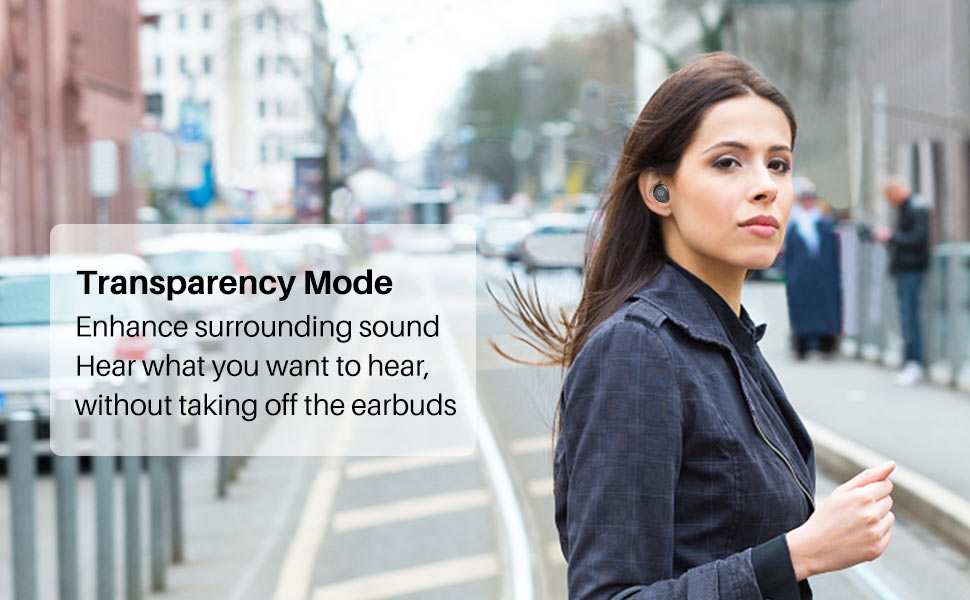 Ergonomic Design
The shape of T6 perfectly fits the curve of inner contour of ear.
With round soft silicone eartips, it can offer more wearing stability and comfort when in use.
Whether you' re running or jumping, the earbuds will stay in ear securely.
The Advanced Bluetooth 5.0 Technology
Support HSP, HFP, A2DP, AVRCP. Provides in-call stereo sound.
Greatly improve the transmission speed and providing you with a low-latency listening experience.
Hi-FI Stereo Sound Quality
acoustic experts foucus on precise acoustic tuning and find out the best sound characteristics for human hearing sensitivity.
Accurately adjust every detail to achieve a perfect balance of bass, midrange and treble.
provide powerful bass( lowest 18Hz), mellow midrange, and clear treble(up to 20kHz). Reappearing every detail of the music vividly.
Touch Control
Features with touch control sensors,Headset can largely minimize the pressure to your ears when you touch the panel for various functions.
Tap once on L/R panel to play/pause music and answer calls, double tap to skip backward/forward, triple tap to wake up Siri/Google Assistant, hold to adjust the volume.
Both Earbuds and Charging Case are IPX8 Waterproof Protection
IPX8 Waterproof Nano-coating efficiently protects the earbuds and charging case from the damage of the splash by sweat and raindrops.
Earbuds and case even can be washed by water and soap.
No need to worry when you wear it while running,skiing, etc. (not for swimming)
Upgraded Faster Wireless Charging
Enjoy fast charging, to fully charge the rechargerable case only 55 minutes via cable or less than 2 hours via wireless charger.
Playtime lasts for over 6 hours from single charge and total 30 hours with charging case.
The charging case is compatible with most of wireless chargers.
Note: Wireless charger not included.